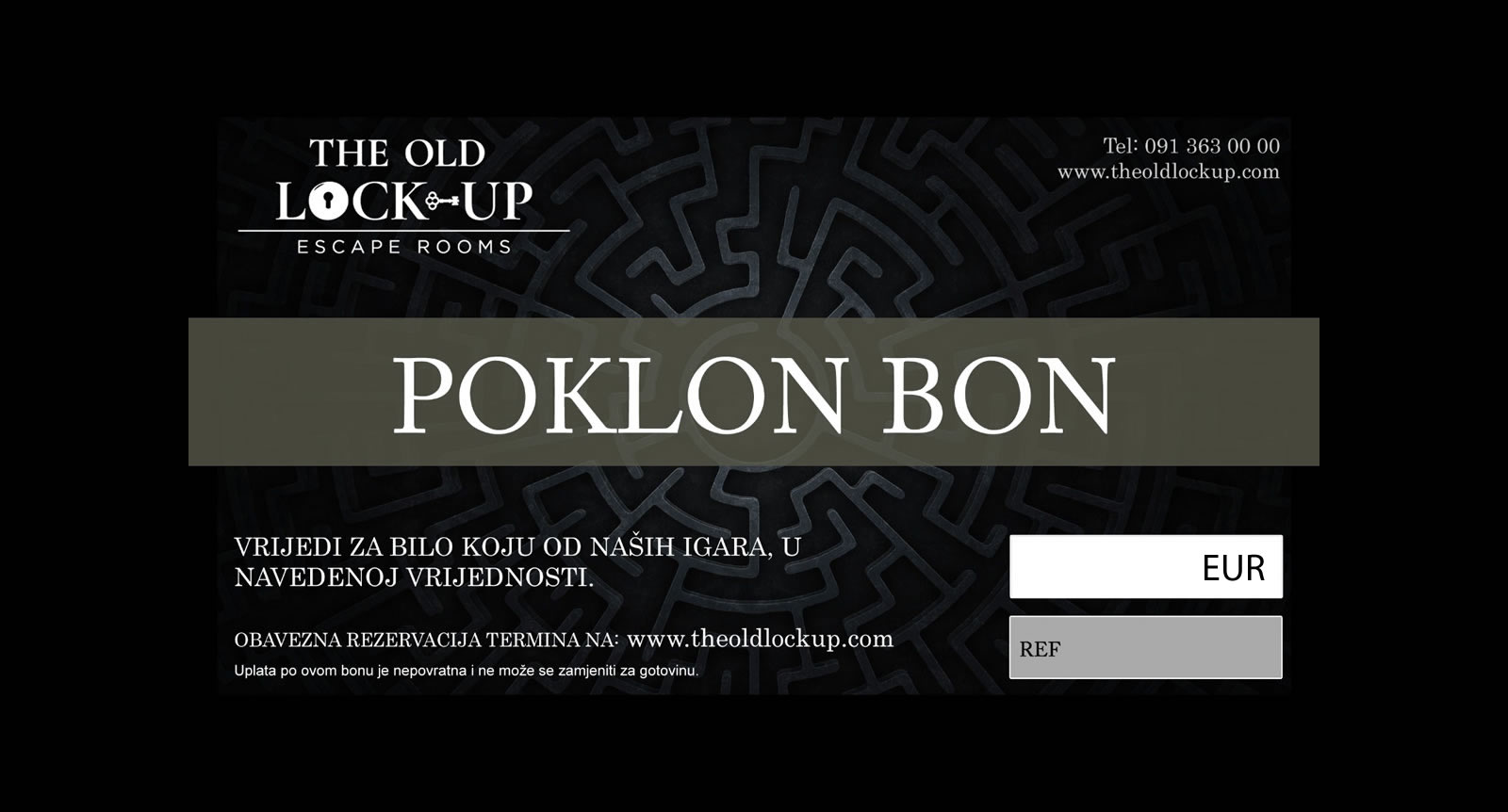 Looking for an ORIGINAL gift? You are at the right place! Give a loved one an unique and unforgettable adventure filled with adrenaline at The Old Lock Up Escape Rooms Zagreb!
- The gift voucher can very easily be ordered by telephone on 00 385 91 363 0000 or via e- mail
[email protected]
.
- You are free to determine your own value of the gift voucher, however, bear in mind that the full price of each game, depending on number of players, is between 376.73 HRK (50.00 EUR) and 678.11 HRK (90.00 EUR).
- You can add a specially designed themed mug with your gift voucher (extra cost 45.21 HRK / 6.00 EUR).
- You can purchase the gift voucher in person, upon previous arrangement, at one of our locations – Vinkovićeva 6, Maksimirska 96 or Vodnikova 8 or even simpler, via internet banking.
- All purchased gift vouchers can be redeemed against ANY of our adventures in any available slots previously booked through the reservation system on our website or by calling 00 385 91 363 0000.
It is necessary to bring the gift voucher and present it to the game master after the game.
In case of the gift voucher not covering the full price of the played game, it is necessary to pay the difference.